killing Bin Laden
benhollberg
Mar 10, 07:27 PM
I have a 3 part tent "1 Large Middle and 2 small separate tents linked by a tunnel for privacy" It can be used for up to 12 people "Mini Condo Type" i would be willing to bring that and even share with other folks waiting also.

Since it may rain your tent would be amazing. I have just a big umbrella.
---
kill site of Osama bin
I never use the ICON method. I only use the Bundles Method. here's a quick walkthru:
First use a program like iFile (iphone), Iphone Browser (desktop) or AppInfo (app) to find the info. I prefer Iphone Browser when working themes but iFile does the trick well just slower.
Drill down to:
/var/mobile/Applications (used for App Store app's)
/var/stash/Applications (used for Cydia Store app's)
for both, click on your app, i'll give an example for BiteSMS:
drill down to the correct folder stated above, click on:
biteSMS.app
scroll down to Info.plist, click to view and look for:
CFBundleIdentifier: used for Folder Name
CFBundleIconFiles: used for icon name, there may be multiple here but for IP4 use the "@2x" one.
Now that you have that info you'll need to create a subfolder inside the Bundles folder of your theme's Directory in Winterboard found at:
/var/stash/Themes
How to kill Osama Bin Laden.
Is that you in the leopard suit?

:p;):D

God, no... :P
---
Osama Bin Laden kill site.
AppleScruff1
Apr 20, 07:45 PM
Release the iMac and you'll have $2,000 more:)

Soon. Soon.
---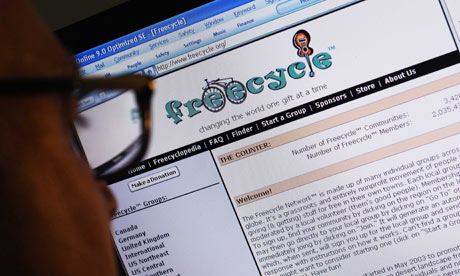 Osama Bin Laden kill site.
illustratorDavi
Nov 28, 03:52 PM
Hi

Sorry this is a rookie problem

When I upload my site using dw it uses the original images and file locations rather than the server relative addresses like this :

<title>Untitled Document</title>
<link href="file:///Macintosh HD/Users/David/commissions/currentwork/finals for colin debug/htmldream/style.css" rel="stylesheet" type="text/css">
<script type="text/JavaScript">
<!--

Is there a preference or something I should be pressing ??

Thanks
David
---
death of Osama bin Laden
and where do you get that info?

The iPhone 3Gs has an ARM type 7 CPU. It is the first iDevice to have one, with the iPod Touch 2G being the last type 6. Apple no longer includes the type 6 instruction set. Similar to how Snow Leopard no longer works on PPC Macs. The iPhone 3Gs was also the first iDevice to have the PowerVR SGX535 GPU. The iPod Touch 2G was the last to have the PowerVR MBX Lite 3D. The driver kext is no longer in the firmware and its doubtful that the 4.2.1 one would work.

Furthermore, Apple doesn't sign the soft SHSH for 4.3 and none of the jailbreaking tools out support it. So unless the OP wrote his own method for jailbreaking 4.3 and getting around the soft SHSH, he has just faked his firmware and build number.
---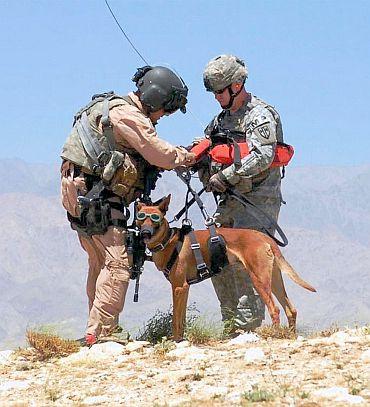 Osama Bin Laden kill site.
While you have them open in Preview, select all (Cmd + A), and go to the File->Print Selected... or something like that. Click the PDF button in the lower left hand corner of the print dialog.

lol. Not sure why I didn't think of this since I "print" using the PDF option all the time :rolleyes: Oh well. This should work.
---
osama bin laden games. in
MonkeySee....
May 4, 11:09 AM
about:flags

oo ok i'll take a look cheers
---
Obama in Laden Kill Site
Why doesn't anybody ever mention the superdrive when talking about imac upgrades? An 8X4X24 Cd burner is slow. I've had a 16X10X40 for almost 2 years now in my peecee. Apple needs to upgrade this drive quickly. Just my two cents. ;)
---
where Osama bin Laden was
http://www.macbytes.com/images/bytessig.gif (http://www.macbytes.com)

Category: Benchmarks
Link: MacBook Air, MacBook Pro, and iPad performance compared (http://www.macbytes.com/link.php?sid=20101025170519)
Description:: Primate Labs compares the performance of the new MacBook Airs against the old MacBook Airs as well as the iPad and the latest 13-inch MacBook Pros.

Posted on MacBytes.com (http://www.macbytes.com)
Approved by Mudbug
---
Osama Bin Laden kill site.
latergator116
Feb 23, 07:53 PM
Here is another one if anybody is still interested: http://asp.cis.pitt.edu/thinkmov.html
---
Osama Bin Laden kill site.
I was in the Persian Gulf about 3 months into a 6 month deployment. The destroyer I was on was over there to support the embargo on Iraq, boarding ships smuggling oil out of Iraq, etc.

It was later the evening of 9/11 for us local time, like others on the ship, the first I heard about it was through e-mail from relatives. Later the Captain came on saying that planes had hit the WTC and Pentagon and that a bomb had gone off in a building in Washington, DC. (a rumor in the press at the time) He said that the US was under attack, and that US forces were at DEFCON 3, the 'highest DEFCON he'd seen in 25 years in the Navy'. At the time there was only another US destroyer and an Aussie frigate in the Gulf, the USS Enterprise and the rest of the battle-group had just left for a visit to South Africa on the way home and were off the east coast of Africa. So we went into a defensive posture until the Air Force could send out some jets from Saudi Arabia to give us air-cover. Later the CO came on and said the Enterprise was running flank speed back to the Gulf, she ended up leaving the rest of her group behind and returned a couple days later.

The CO was all fired up that we were going to attack somebody, but it ended up being anti-climatic, since we continued doing the interdiction ops for a couple more weeks, until they decided to finger the Taliban, then we went out and fired a couple of Tomahawks at Afghanistan. Ultimately we ended up spending 80 consecutive days at sea due to security concerns, a personal record for many of us onboard. (my previous was 30 days)

We ended up getting most of our info through e-mails from home and what came over official message channels. Ships at the time did have internet access at sea, but it was limited and slow, though we got as much info that way as possible.
---
Osama Bin Laden kill site.
WildCowboy
Nov 11, 11:15 AM
Also on a side note... your breadcrumb at the top of the forum page is broken in FireFox. The "trigger box" for the "MacRumors Forums" link is a huge box that overlays the next few items in the breadcrumb. Essentially, making the neighboring links useless because it would fire the "MacRumors Forums" link instead.

This is an issue with one of your Firefox extensions.

As for the breadcrumbs, we noticed they went missing after we updated the forums last week, but it wasn't something we consciously changed. We'll see if there's anything we can do to bring them back.
---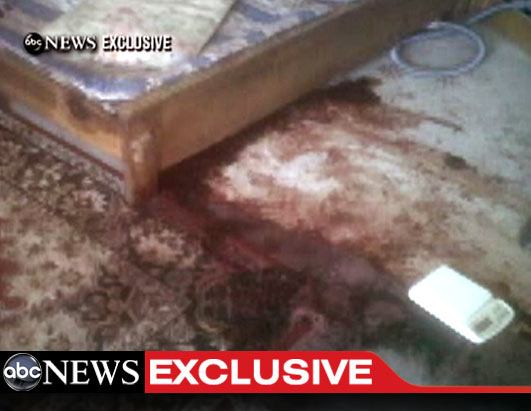 Photos: Osama bin Laden,
Finder:

- Have an address bar so I can copy and paste file locations. Really useful to a developer, especially with working between the Finder and Terminal.

- Have a way of seeing how much disk space directories and their children take up, both with number sizes and graphically.

- Stop freaking putting every downloaded file in the bottom right of my Desktop, on top of the last downloaded file. Put the icon anywhere else on the free half of my Desktop.

- If I empty the trash, I expect to see that volume's space taken or available value update right away for its icon, on the Desktop.

- Tabbed Finder windows?

And what about all the really simple things. Like if I select a bunch of files (eg: 8 photos), I want to be able to see the size (in Bytes) of the 8 photos I selected. Right now, Finder tells me that I have selected 8 files, but also tells me the total HD space remaining rather than the size of the 8 files.

Just some very simple things, Apple. PathFinder works so much better than Finder. Too bad it was so much slower than Finder. :rolleyes:
---
How To Kill Osama Bin Laden
Yes, I remember that last time, but today IS Sunday.

They release in the morning usually :)
---
terror. Confirmed kill:
jusacruiser
May 2, 12:35 AM
Thanks everybody for all your suggestions. I am thinking that I am going to stick with Numbers for a while.

If I was going to try something other than Numbers it would make sense to at that point at least go with MS Office. Having said that, I think I am going to stay with Numbers.
---
said. Confirmed kill: The
NoShoreGuy
Apr 18, 10:36 AM
My local mall has a booth, they'll install.....was just wondering if anyone has used anything else similar and what the results were??? Looking for something good to protect my 13" air.
---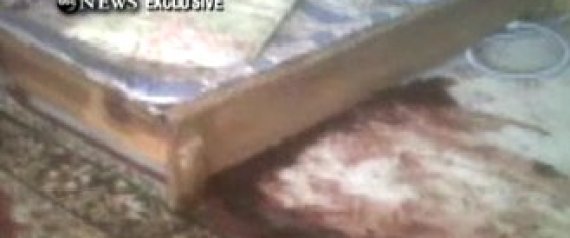 Osama Bin Laden Dead
It's not up to date, it has the latest firmware you can get without paying. Maybe Apple decided to stop selling 2.x and 3.x and that's why it thinks it's up to date. But you can still obtain the firmware from other places, a quick google should do it.
---
Kill Osama Bin Laden.
richard.mac
Apr 7, 10:09 PM
problem? thats an awesome feature! now you can open recent documents from a closed/opened app (like Win 7's jump lists) instead of using the global recent items menu, which is for all apps.

if its showing in Mission Control when the app is closed then yeah, i agree its cluttered and shouldn't show. maybe should just show in app windows Expose when the app is open and scrolling over the dock icon & in the right click menu when open/closed.
---
Hi, firstly sorry i have posted this in the wrong section.
Anyway I want to buy an external hard-drive for my macbook, and i was just wondering if i need to get a specific type for mac. I would like to use it with time machine but is it also possible to use it for my windows 7 partition too? Any suggestions to which external hard drive i should get? preferably cheap as im a student but 500gb + . Thankyou in advance :)
---
psionic001
Oct 24, 11:27 PM
Ah, but YOU'RE missing the point completely. As resolutions inscrease the interface can scale up because it is resolution independent in 10.5. Web pages are NOT resolution independent for the most part. Photos, graphics, interfaces are not. So, when you're looking at your killter 3000x2000 monitor yes your icons and OS interface can scale up and your photos will look very crisp BECAUSE they are vector or have extra resolution to draw from. Websites on the other hand will be fixed at 800x600 or whatever and unless you want them to be miniscule on your screen as they are shown pixel for pixel, they will have to be blown up in some way.



You will still - for example on a 144dpi screen - be able to double the size of the original web page and see what the designer intended to display at 72dpi without any loss. Display quality between 100% & 200% however will be up to the linear interpolation algorythm that the app (or core image) uses.
Any further than that, a regular 72 dpi image will be subject to the normal interpolation rules of graphics scaling i.e. it will get blurry. IMO.

Edit: I havn't tried to put a hi-rez jpeg on a web page for a while, but last I checked, the browser will force it to display at 72dpi if it's not constrained by widths & heights.
---
What were you expecting out of the new one that makes what came out seem so bad.

I think the disappointment centers on the GPU & screen. The 13" Air has higher Res and better GPU. Apple could have done better but since the full redesign isn't until next year, the ODD stayed and the GPU suffered. The masses will still buy them so I'm sure Apple doesn't care if a few of us grip.

Cheers,
---
More info required: When you scroll to the bottom of the Cydia front page, what does the version number say? 1.0.3222-73? And are the apps you got in Cydia still there? Can you add a repository to Cydia? Do you have iFile and SSH? And you aren't using any cracked apps, are you?
---
sregorcinimod
Apr 22, 09:27 PM
I have two .m files. The first is the main code, The second is a subclass of UIImageView so that i can detect touches.
In the main .m file I have added a progress bar and a customimageview both subviews of a scrollview.