but as journey Band plus,
Mattie Num Nums
Apr 12, 04:47 PM
From one human rights disaster to another.

I'd pay more for a product Made in America that is contributing to our growing economy and feeding starving, hard working Americans.
---
Journey (and)
You killed your mother because your friends laughed at you :eek: :confused: :p

B

NO, She died of natural causes BUT (TRUE STORY) on August 29th, 1966 a friend showed up at my house at 6PM with two tickets to see the Beatles at Candlestick Park in San Francisco. My mother said I could not go becuase I had a drum lesson at 7PM and unless it was cancelled a day in advance, we'd have to pay. So I missed what became the last official concert the Beatles ever played.

I no longer play the drums :confused: AND my mother is dead. :(

see not everyone here is 23...
---
definición de Journey (and) y
I do *not* like the G5's case design. It's bulky as heck and all those tiny holes bug me for some reason. It's also a very inconveniently-large size, IMO. Couldn't Apple have done some more shrinking when they created this new monster?

Although bravo to Apple for replacing the ageing PowerMac G5 with something new and faster.

Now that we've got a Mac Pro, what about a plain, old "Mac"? ;)
---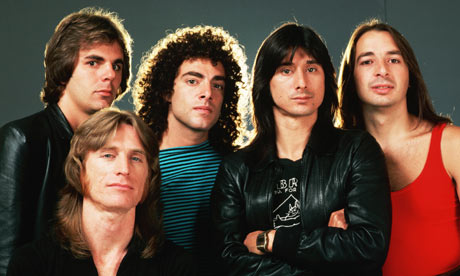 Videos Journey band bio,
With all the resources they have been putting into Leopard and iPhone, do you think apple has any manpower left to produce new product? though i'd like to think 'yes'
anyway, i wish they give us more hint than just 'something in the air', it sounds like it could be anything :)
---
JOURNEY BAND NEWS - Plokkers
so is a paperweight with drivers a computer?

:p
how do you install drivers on a paperweight?
---
JOURNEY BAND NEWS - Plokkers
Remember, if you buy Vista, it'll most likely last at least 4-5 years before the next paid upgrade, unlike with OS X where if you want the latest and greatest, you're looking at an upgrade almost every year.

You can easily upgrade OS X from 10.1 straight to 10.5 (atleast 10.4), and if you can't, do a clean install because it's a same damn disk. Can you upgrade Win98 to Vista?

Vista looks to be a big jump from WinXP too, and seems a lot more mac-like.

People said the same thing about XP, but all it did was to take 2000/NT code back then, add few drivers and paint it ugly blue.
---
Journey (and)
Mr. Retrofire
Apr 11, 06:35 AM
Wouldn't be surprised if the high costs are due to the pirates ripping them off.

Geez! Please spare me such uninformed comments, and read this:
http://www.adobe.com/aboutadobe/pressroom/pressreleases/201012/Q410Earnings.html

:rolleyes:
---
Journey tribute and JOURNEYMEM♪ performs Journey#39;s quot;Mather Fatherquot; at Shinjuku Club K4 Tokyo. Date:December 05 09 journeymem.uijin.com
I bought 10 out of those 2,000,000 songs
---
Posters of Journey at HMV
people are not understanding that ALL products on the banner have already been released...aside from leopard.

aside from leopard.

Everything on that banner has been released/announced. THERE IS NOTHING NEW ONTHIS BANNER! :rolleyes:

whew...

Ok, please keep in mind that while none of us that aren't in the know at apple can say for sure, it is rational and most plausible that the reason that all these icons/photos are on the banner is because this is what current developers are working on and concerned with in their everyday application creation. Steve said even at Macworld the we are not fully done with the PPC architecture and that developers will need to create with it in mind for a few years to come (hence, the 64-bit logo which applies to the G5). Now, this is not to say that 64 bit chips aren't to be announced, but really! Why would the mix brand new items that have not been announced on the same banner as all of their other known technologies FIVE days before the keynote. It doesn't happen for two reasons. 1) they always wait till the day before to put that stuff up and 2) they always the items on their own unless it has a direct tie in with another known technology (ie: new iPod w/ itunes logo).

Apple wants you to get exited about each new item and focus on them for each promotional piece. If there are 5 major announcement there will be five banners, and so on. Nothing on this banner is a hint to anything. The really goodies/photo leaks will surface around sunday when they guys putting up the new stuff screw up and go for coffee with the banners of a Mac Pro exposed.

Hmmm...... If you look closely at the banner photo you'll see the "64-bit" logo is awfully close to the photo of the iMac. The current Intel iMacs are not 64-bit since the Core Duo (1) processers are 32-bit. Could this mean that the iMacs are going to get the new Core Duo 2 processers, which just happen to be 64-bit.

That's hilarious!! Dude I get your grasping at straws, but come on? Your putting WAY too much thought in to this....
---
journey band,
---
journey band wallpaper. and
monsterinawc
Aug 3, 04:24 PM
on the banner, there is a laptop looking object to the right of the powermac where the screen is taller than the base
it looks kinda suspicious to me
---
Journey Band Photos Journey is
CrazyWingman
Sep 6, 09:46 AM
It's a workstation, not a desktop. Yes there is a difference.
__________________
A Mac pro as a home desktop is like a Freightliner with a Pickup bed.

:) You should make your signature link here (http://www.internationaldelivers.com/site_layout/XTFamily/index.asp). It's not quite a freightliner, but close enough.
---
bless you Journey band,
spicyapple
Aug 2, 04:21 PM
In under a minute, no less. :o
---
journey band, steve perry
You guys do understand that such an agreement would be so iTunes could include tracks from the Beatles catalog in their store, NOT give them license to use their pick of songs in advertising, right?

With all due respect to the 'Fab Four', it would be pretty silly for Apple to spend a million bucks for the license to use one of their songs in order to promote the songs availability on iTunes.

Let's face it.. most of the folks who want Beatles tracks already have them.. so unless iTunes will be offering some never before released tracks (doubtful) the overall impact that this will have on Apples profits is marginal, at best.
---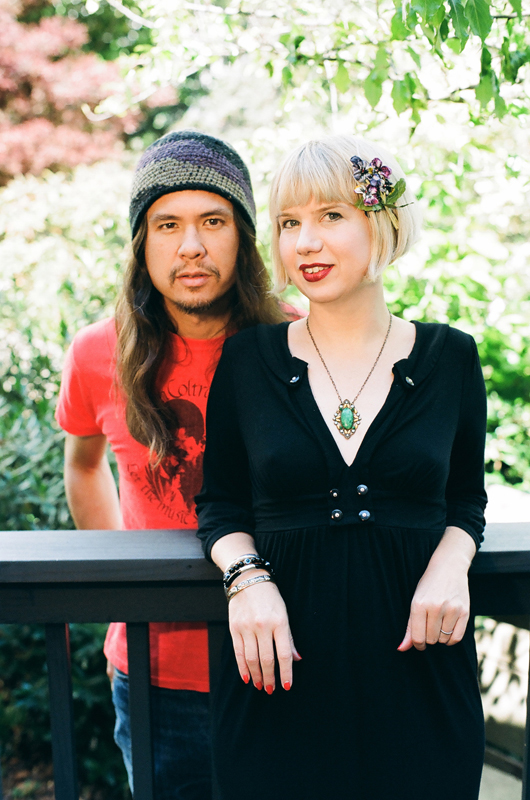 Journey Band News
I'm installed the updated but my temps have gone up.. from about 34C degrees to about 54C.
---
Classic Journey Rock and
I like a challange but I got frustrated last night when i had to restart the whole level because i eneded up facing off with a couple of those smaller covinant tanks with one rocket and an assault rifle and the check point screwed me.

Also I gotta say the AI is vastly improved but only on the enemy side. Why are my squadmates such mororns?!
---
Journey (and)
ArchaicRevival
Mar 29, 01:38 PM
I never thought I'd say this but... I can't wait for fall!
---
Journey tribute and Frontiers performs Journey#39;s quot;Don#39;t Stop Believin#39;quot; from Journey#39;s Escape album.
Steve is a smart guy. I wish our president could answer tough questions as gracefully as Steve does.
---
Amazon.com: JOURNEY BAND LOGO
Now I'm two updates behind on my iPhone, because I'm still waiting for the 4.3 Jailbreak. Oh well. Nothing too important in this update. I also won't be updating my iPad, because the jailbreak for 4.3 hasn't been released yet either.
---
I don't know about the USA but in Europe it's a legal requirement to display the country of manufacture so it may be nothing more than that

Is that why Primark never display it on the labels of their clothing?
---
But not widespread at all in the U.S the primary target audience of the first generation iPhone.

I remember getting a new phone just before the iPhone was originally announced, and despite the fact that it was a bargain basement dumb phone, it had 3g.

In fact, I distinctly remember seeing 3g on almost every other phone I was looking at months before that, including smartphones. It was widespread already by that time, but it still had technical limitations (mostly on the power end of things).

I think Apple's strategy has always been to delay implementing new technology until it functions seamlessly. I just don't see an LTE iPhone this year being able to function seamlessly. The carriers (at least in North America) are nowhere near ready and their target for full implementation is around 2013, which makes 2012 a far more reasonable timeframe for an LTE iPhone because by then at least a substantial portion of the market will have access to LTE.
---
SiliconAddict
Sep 12, 03:24 PM
Again as I stated before... Apple is really starting to dabble in the 3D interface. The album art is a good example of this. Granted its a rip off of someone else's idea...No idea of the name of the app but I was playing around with it a few months back that did exactly this. *shrugs* Whatever. It makes me wonder if there is any serious GUI updates for 10.5 that we have yet to see.
---
applefan289
Mar 28, 11:51 AM
Man, Apple keeps getting lower and lower. First Walmart, now this?
---
SevenInchScrew
Oct 11, 11:55 AM
What's this about datapads? I managed to get through the game on Heroic & half on Legendary without finding even one. Don't make me go through all that again!
Yep, the game has some datapads in all of the various levels. Much like the Terminals in Halo 3, and the Audio Logs in ODST, these are sort of hidden. They all tell a different bit of side story, or back story. Not really required, per se, but they do give some good info if you do hunt them down.
I still don't understand why Halsey was kept in a glass cell.
She sealed herself off because of the Covenant attack on Sword Base, to try and keep herself and her research safe. At least, that is what I took of it.
I'd love to play through the series again, starting with Reach and then Halo, etc., but I've never tried playing Halo on a 360. Does it play/look ok?
Yep, both Halo 1 & 2 work just fine on the 360. They have turned off the old Xbox Live servers, so obviously you won't be able to play Halo 2 online, but the campaigns from both games will work fine.

Halo Wars >> Reach >> Halo 1 >> Halo 2 >> ODST >> Halo 3
I'm growing more and more disenchanted with Multi-player though...I'd rather pop in Halo 3...the game variants and maps are much more enticing...
I sort of agree. I've been having a real hit-or-miss experience with the Multiplayer lately. Either the games go great, and are fun, or there is tons of quitting, and the games fall apart. I really like BTB and Invasion, and both of them could really stand to have some of the maps looked at with regards to the spawns and balance issues. The game could be quite fun, but it still needs some work to refine it a bit.

On a slightly related note, I have hit Lt. Colonel, and my Spartan has had some new modifications done to him... :D

http://i53.tinypic.com/2czekj9.jpg

http://i54.tinypic.com/s6q5ax.jpg
---